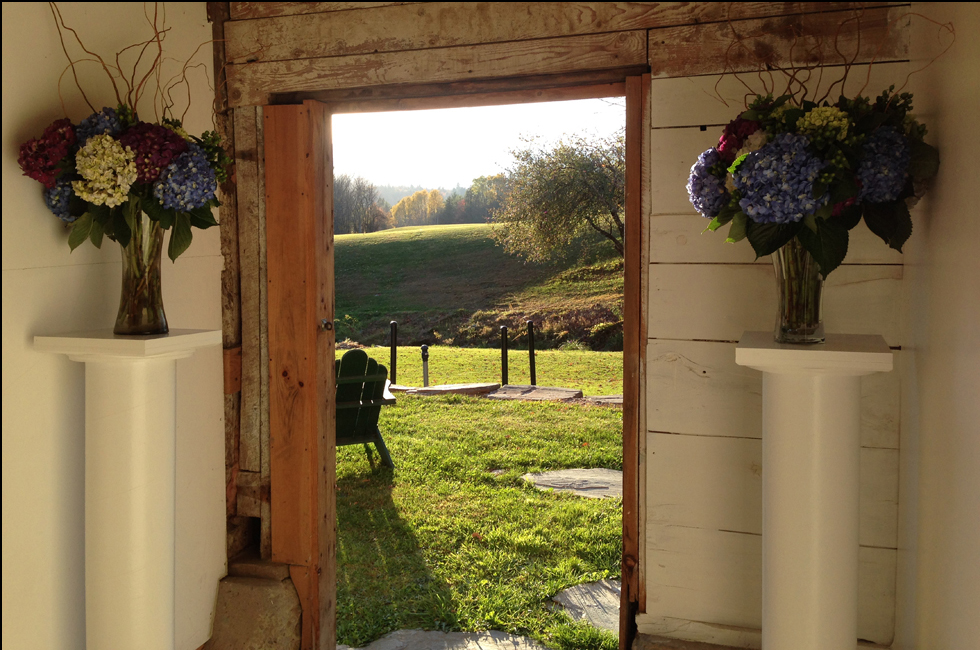 mountains. barn. pond. horses. candles. theater. maples. memories. magic.
Weddings
the perfect setting
The Skinner Barn is a beautifully restored historic dairy barn originally built in 1891 by the Daniel Skinner family. Of classic post and beam construction, it offers a special environment for educational classes, cultural events, parties, and wedding receptions. Flanked by the majestic Northfield Ridge to its east and the mountains that host the Sugarbush and Mad River Glen ski areas to its west, The Skinner Barn offers a quintessential Vermont setting.
More about the barn.
planning your event
In addition to the stunning barn and grounds, The Skinner Barn provides couples with a vendor team that is the best of the best! Our couples rave about the services of our exclusive, professional team; dedicated event artists who are comitted to making your day special in every way. Bring us your ideas, and rely on our creativity and experience to help you design an event that lives up to your vision and fits your budget.
More on planning your event.
cultural events
Cultural and educational activities at The Skinner Barn are produced by a non-profit organization called The Commons Group. The large open space provides a unique atmosphere for classes, workshops, seminars and performances. Since the first season in 2003, artistic director, Peter Boynton, has brought together a unique mix of Broadway professionals and talented Vermont performing artists to present high quality, professional summer theater.
Summer Theater
Our 2020 • 20th Anniversary! • Season
Fifteen performances:
July 22 - July 26
July 29 - August 2
August 5 - August 9